The Crash of Value Jet Flight 592
It has been just over 4 years since Value Jet flight 592 crashed in The Everglades. It happened on May 11th 1996. Visitors to The Everglades still ask me about where it happened, why it happened and what was happening at the crash site. I find myself answering these questions four or five times a week. I will never forget that day. The locals who live in the area will always remember it. I was on tour that day when I got an emergency call on my beeper. I drove as fast as I could back to Gator Park. I was told that a plane went down seven miles north of Gator Park, just 15 minutes earlier and asked if I could go to the command area at the L-67 levee. So, I hooked my airboat trailer to my car and sped off to L-67. I arrived at the command center 45 minuets after the plane went down. Once at the command center I was told that there were no survivors. As I was putting my boat in the water to go to the crash site, I was swamped by reporters all wanting to know if they could ride with me to the crash site. Knowing reporters as I do, I told them, "No." and went on my way to the crash site. When I arrived at the site, I met some Metro-Dade County Police officers and some Fish and Game officers. While talking with the Fish and Game officers on the levee it became obvious that there were no survivors. In fact, the strange thing was that you couldn't see anything at all. When a commercial plane crashes, you expect to see an extended debris field. Looking off the levee towards the crash site, all that could be seen was what looked like bits of paper blown all over a small area. I stayed for about 2 hours before I was told I was not needed at that time. I went back to the command center at the L-67 levee.
As I arrived back at the dock I was, again, swamped by the reporters. They kept asking me, "TELL US ABOUT THE ALLIGATORS ATTACKING THE VICTUMS AND THE RESCUE TEAMS." I tried to tell the reporters that no alligators were coming to attack anything because alligators are generally not aggressive and don't want to be around a lot of activity and also wouldn't come around due to the fuel in the water. Unfortunately, the reporters, especially the network types, wouldn't listen to me. They only wanted a spectacular story. There was not going to be any of the spectacular stories (about alligators) they wanted. For my part, I refused to talk to any reporters for the rest of the time I was there.
I noticed that about one hundred to one hundred and fifty other air boaters had arrived at the levee to help out. It amazed me how the locals in the surrounding area came together to help in any way they could, asking for nothing in return. After about two hours I decided to leave. As I was getting into my car one more reporter came up to me. I was getting ready to tell him off, when he said the word "PLEASE." Being a true Southern Gentleman, I asked him what he wanted. He told me that he was a reporter for the Fort Myers News and that he was new on the job. He needed a break and asked me if I could make a statement. Although, I don't trust most reporters, I told him if he quoted me word for word, I would talk to him. I told him no alligators were at the crash site at the moment and that there wern't going to be any alligators there any time soon. He asked, "Why?" I told him that wild alligators do not eat people, they bite people. Alligators do not have salt in their diet. People are full of salt. When an alligator bites into a human, they immediately taste salt and will spit us out. Since 1955, only nine people have died in the whole state of Florida from alligator bites. That reporter thanked me and printed my story word for word, for which I THANKED him. I went home and thought nothing of the interview. The next day, I received a phone call from The Sally Jessie Rafael Show. They asked me to go on the show. The staff said they had seen my interview, checked out my story and found my statements to be true. They asked me if I was willing to fly to New York as Sally's expert on The Everglades and meet some of the family members who had lost loved ones in the crash so they could hear the truth about what was going on. I flew to New York. I felt a moral obligation to do so. It was one of the most heart-breaking things I have ever had to do. I flew to New York and was met at the airport by a chauffeur from Hard Rock Limousine. He drove me to the Loews Hotel in Manhattan. It was late so I called it a night and went to sleep. In the morning I went down to the lobby. As I entered the lobby I noticed everyone looking at me because I was dressed in my safari type uniform. People began asking me who I was and why I was in Manhattan. I looked up, through the crowd I could see a gentleman and a lady coming in my direction. The lady was Vicki; she'd lost her mother, father and twin sister in the crash. Vicki asked me if it was true that alligators were eating her family members. At that moment, my eyes started to tear up and I almost lost my composure. I knew it was going to be a hard day for all of us. The gentleman standing next to Vicki was Bret, her brother in law. Bret lost his mother, father in law and his wife Terry, Vicki's twin. We got in a limousine and were taken to the studio. Once at the studio, tensions eased and we all settled down a bit. The staff was helpful and compassionate to our needs. We were shown to the green room where we were to wait until we were called out on stage. In the green room, there were monitors so we could watch the show as it was being taped. As Bret and Vicki told their family stories, I looked around. Everyone in the green room was in tears. Although I'm supposed to be a "tough everglades alligator wrestler," I am human and almost broke down in tears myself. I had to leave the green room, waiting in the hallway until I was called to appear on stage. Once on stage, it was even much harder to keep my composure. I explained to Bret and Vicki that alligators WERE NOT eating anyone's family members. My eyes started to tear up again. I never did break down on stage; I felt I had to stay strong for Bret and Vicki.
After the show I was flown back to The Everglades. I will always remember the new friends that I met on the Sally Jessie Rafael show. I'm glad I was able to ease the pain in the hearts of some of those left behind. I would also like to thank Sally Jessie Rafael and her staff for inviting me to appear on their show, giving me the opportunity to tell the truth about what was happening here in Florida's everglades.
Why did flight 592 crash? Well, we were all told that the oxygen generator canisters were to blame. It is easy to blame the lowest man down the line for putting them on the flight. However, someone above him told him to do it and oxygen generators don't just catch fire by themselves.
What really happened to the plane and why they couldn't find much of it was the question everyone wanted the answer to. The news media told the world that the plane crashed through 20 feet of water, then through 30 feet of mud and then they said the plane bored it's way under the bedrock intact. "NOT!" The value jet crash was unique and there will probably never be another one like it.
Flight 592 imploded into the mud and exploded on the bedrock. In most cases things implode or explode. The value jet did both. Diving straight down at over 750 miles per hour, flight 592 first hit 2 feet of water, which opened up with no problem. Then, the jet reached the mud. The 6 feet of mud opened up and pushed outward packing tightly around flight 592 preventing the plane from exploding outward. It also stalled the momentum of the jet just long enough for the back end of the plane to catch up with the front of the plane, all in 6feet of mud. Aircraft aluminum is made to be light and durable and that makes it very brittle. So, if you slam aircraft aluminum against a non-moving object at a high rate of speed, it will shatter into small pieces only as big as your fingernail. At the time that whatever was left of flight 592 hit the bedrock it exploded. The mud kept the debris (if any) from coming to the top. At the crash site you could drag your hand through the mud and feel nothing but little pieces of aluminum. There was nothing big enough for an alligator to come and eat.
The recovery team was in the area for 2 months and none of them saw any alligators. In fact, the only alligators that were spotted were those alligators that the reporters were feeding at the command center (It is illegal to feed alligators.) The reporters kept feeding the alligators so they could take their pictures to show the world there were alligators in the area so they could continue to sell their newspapers. Officers from the Fish and Game Commission had to capture the alligators and turn them lose a few miles away. Usually, alligators will return back to where they know home is. In most cases, they kill alligators that are fed because they begin to associate people with food and they become aggressive. These alligators were lucky because the fish commission new the reporters would be gone before the alligators found their way back. The reporters were so very cruel about the crash. They made family members of the victims believe that alligators were eating the bodies of their loved ones. Thankfully, the reporters are gone and will only come back if another disaster occurs.
Well, I hope I have helped you understand what really happened on that tragic day in 1996 when 110 people lost their lives in The Everglades. On behalf of myself, all the members of The Airboat Association of Florida and the people of South Florida we want the family members of the victims to know that our prayers still go out to you who were left behind to remember those beautiful people.
A memorial monument has been erected at the L-67 levee for the people that lost their lives that day. The picture at the top of this month's story is of that monument. 110 stone pillars set up in the shape of an arrow, pointing in the direction of the crash.
Thanks so much for visiting our award winning web site.
See you next month.
REMEMBER, NATURE RULES!!!!!!!!
Glenn W. Wilsey Sr. (GATORMAN)
PS. If you are a teacher or a student and you want permission to use my stories just e-mail me and I will give permission thanks.

*This story or any part of it can not be used or reproduced with out written permission of the author!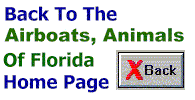 moncler boxing day legend blue 11s ugg boxing day sale kate spade boxing day jordan retro 11 jordan retro 11 legend blue jordan retro 11 jordan 11 retro legend blue jordan 11 legend blue jordan 11s legend blue 11s jordan retro 11 jordan 11s legend blue 11s Jordan legend blue 11 retro 11 legend blue jordan 11 retro 11 jordan retro 11 legend blue 11s air jordan 11 legend blue legend blue 11s for sale jordan 11 legend blue jordan 11 legend blue for sale black infrared 6s jordan 11 legend blue history of jordan 6s legend blue 11s louis vuitton outlet legend blue 11s legend blue 11s louis vuitton outlet beats by dre cheap black infrared 6s Louis Vuitton Outlet legend blue 11s Louis Vuitton Outlet cheap jordans beats by dre cheap louis vuitton outlet louis vuitton outlet legend blue 11s louis vuitton outlet louis vuitton outlet history of jordan 6s louis vuitton outlet black infrared 6s legend blue 11s legend blue 11s black infrared 6s legend blue 11s beats by dre outlet cheap jordans Lebron 11 thunder 14s sport blue 3s jordan 6 sport blue sport blue 3s Louis Vuitton Outlet Louis Vuitton Outlet louis vuitton outlet michael kors uk Michael Kors Outlet michael kors outlet thunder 14s kate spade outlet louis vuitton outlet jordan 6 sport blue michael kors outlet lululemon outlet wolf grey 3s louis vuitton outlet kate spade outlet thunder 14s legend blue 11s ugg boxing day sale kate spade boxing day jordan retro 11 jordan retro 11 legend blue jordan retro 11 jordan 11 retro legend blue jordan 11 legend blue jordan 11s legend blue 11s jordan retro 11 jordan 11s legend blue 11s Jordan legend blue 11 retro 11 legend blue jordan 11 retro 11 jordan retro 11 legend blue 11s air jordan 11 legend blue legend blue 11s for sale jordan 11 legend blue jordan 11 legend blue for sale black infrared 6s jordan 11 legend blue history of jordan 6s legend blue 11s louis vuitton outlet legend blue 11s legend blue 11s louis vuitton outlet beats by dre cheap black infrared 6s Louis Vuitton Outlet legend blue 11s Louis Vuitton Outlet cheap jordans beats by dre cheap louis vuitton outlet louis vuitton outlet legend blue 11s louis vuitton outlet louis vuitton outlet history of jordan 6s louis vuitton outlet black infrared 6s legend blue 11s legend blue 11s black infrared 6s legend blue 11s beats by dre outlet cheap jordans Lebron 11 thunder 14s sport blue 3s jordan 6 sport blue sport blue 3s Louis Vuitton Outlet Louis Vuitton Outlet louis vuitton outlet michael kors uk Michael Kors Outlet michael kors outlet thunder 14s kate spade outlet louis vuitton outlet jordan 6 sport blue michael kors outlet lululemon outlet wolf grey 3s louis vuitton outlet kate spade outlet thunder 14s legend blue 11s ugg boxing day sale kate spade boxing day jordan retro 11 jordan retro 11 legend blue jordan retro 11 jordan 11 retro legend blue jordan 11 legend blue jordan 11s legend blue 11s jordan retro 11 jordan 11s legend blue 11s Jordan legend blue 11 retro 11 legend blue jordan 11 retro 11 jordan retro 11 legend blue 11s air jordan 11 legend blue legend blue 11s for sale jordan 11 legend blue jordan 11 legend blue for sale black infrared 6s jordan 11 legend blue history of jordan 6s legend blue 11s louis vuitton outlet legend blue 11s legend blue 11s louis vuitton outlet beats by dre cheap black infrared 6s Louis Vuitton Outlet legend blue 11s Louis Vuitton Outlet cheap jordans beats by dre cheap louis vuitton outlet louis vuitton outlet legend blue 11s louis vuitton outlet louis vuitton outlet history of jordan 6s louis vuitton outlet black infrared 6s legend blue 11s legend blue 11s black infrared 6s legend blue 11s beats by dre outlet cheap jordans Lebron 11 thunder 14s sport blue 3s jordan 6 sport blue sport blue 3s Louis Vuitton Outlet Louis Vuitton Outlet louis vuitton outlet michael kors uk Michael Kors Outlet michael kors outlet thunder 14s kate spade outlet louis vuitton outlet jordan 6 sport blue michael kors outlet lululemon outlet wolf grey 3s louis vuitton outlet kate spade outlet thunder 14s legend blue 11s ugg boxing day sale kate spade boxing day jordan retro 11 jordan retro 11 legend blue jordan retro 11 jordan 11 retro legend blue jordan 11 legend blue jordan 11s legend blue 11s jordan retro 11 jordan 11s legend blue 11s Jordan legend blue 11 retro 11 legend blue jordan 11 retro 11 jordan retro 11 legend blue 11s air jordan 11 legend blue legend blue 11s for sale jordan 11 legend blue jordan 11 legend blue for sale black infrared 6s jordan 11 legend blue history of jordan 6s legend blue 11s louis vuitton outlet legend blue 11s legend blue 11s louis vuitton outlet beats by dre cheap black infrared 6s Louis Vuitton Outlet legend blue 11s Louis Vuitton Outlet cheap jordans beats by dre cheap louis vuitton outlet louis vuitton outlet legend blue 11s louis vuitton outlet louis vuitton outlet history of jordan 6s louis vuitton outlet black infrared 6s legend blue 11s legend blue 11s black infrared 6s legend blue 11s beats by dre outlet cheap jordans Lebron 11 thunder 14s sport blue 3s jordan 6 sport blue sport blue 3s Louis Vuitton Outlet Louis Vuitton Outlet louis vuitton outlet michael kors uk Michael Kors Outlet michael kors outlet thunder 14s kate spade outlet louis vuitton outlet jordan 6 sport blue michael kors outlet lululemon outlet wolf grey 3s louis vuitton outlet kate spade outlet thunder 14smoncler boxing day legend blue 11s ugg boxing day sale kate spade boxing day jordan retro 11 jordan retro 11 legend blue jordan retro 11 jordan 11 retro legend blue jordan 11 legend blue jordan 11s legend blue 11s jordan retro 11 jordan 11s legend blue 11s Jordan legend blue 11 retro 11 legend blue jordan 11 retro 11 jordan retro 11 legend blue 11s air jordan 11 legend blue legend blue 11s for sale jordan 11 legend blue jordan 11 legend blue for sale black infrared 6s jordan 11 legend blue history of jordan 6s legend blue 11s louis vuitton outlet legend blue 11s legend blue 11s louis vuitton outlet beats by dre cheap black infrared 6s Louis Vuitton Outlet legend blue 11s Louis Vuitton Outlet cheap jordans beats by dre cheap louis vuitton outlet louis vuitton outlet legend blue 11s louis vuitton outlet louis vuitton outlet history of jordan 6s louis vuitton outlet black infrared 6s legend blue 11s legend blue 11s black infrared 6s legend blue 11s beats by dre outlet cheap jordans Lebron 11 thunder 14s sport blue 3s jordan 6 sport blue sport blue 3s Louis Vuitton Outlet Louis Vuitton Outlet louis vuitton outlet michael kors uk Michael Kors Outlet michael kors outlet thunder 14s kate spade outlet louis vuitton outlet jordan 6 sport blue michael kors outlet lululemon outlet wolf grey 3s louis vuitton outlet kate spade outlet thunder 14s legend blue 11s ugg boxing day sale kate spade boxing day jordan retro 11 jordan retro 11 legend blue jordan retro 11 jordan 11 retro legend blue jordan 11 legend blue jordan 11s legend blue 11s jordan retro 11 jordan 11s legend blue 11s Jordan legend blue 11 retro 11 legend blue jordan 11 retro 11 jordan retro 11 legend blue 11s air jordan 11 legend blue legend blue 11s for sale jordan 11 legend blue jordan 11 legend blue for sale black infrared 6s jordan 11 legend blue history of jordan 6s legend blue 11s louis vuitton outlet legend blue 11s legend blue 11s louis vuitton outlet beats by dre cheap black infrared 6s Louis Vuitton Outlet legend blue 11s Louis Vuitton Outlet cheap jordans beats by dre cheap louis vuitton outlet louis vuitton outlet legend blue 11s louis vuitton outlet louis vuitton outlet history of jordan 6s louis vuitton outlet black infrared 6s legend blue 11s legend blue 11s black infrared 6s legend blue 11s beats by dre outlet cheap jordans Lebron 11 thunder 14s sport blue 3s jordan 6 sport blue sport blue 3s Louis Vuitton Outlet Louis Vuitton Outlet louis vuitton outlet michael kors uk Michael Kors Outlet michael kors outlet thunder 14s kate spade outlet louis vuitton outlet jordan 6 sport blue michael kors outlet lululemon outlet wolf grey 3s louis vuitton outlet kate spade outlet thunder 14s legend blue 11s ugg boxing day sale kate spade boxing day jordan retro 11 jordan retro 11 legend blue jordan retro 11 jordan 11 retro legend blue jordan 11 legend blue jordan 11s legend blue 11s jordan retro 11 jordan 11s legend blue 11s Jordan legend blue 11 retro 11 legend blue jordan 11 retro 11 jordan retro 11 legend blue 11s air jordan 11 legend blue legend blue 11s for sale jordan 11 legend blue jordan 11 legend blue for sale black infrared 6s jordan 11 legend blue history of jordan 6s legend blue 11s louis vuitton outlet legend blue 11s legend blue 11s louis vuitton outlet beats by dre cheap black infrared 6s Louis Vuitton Outlet legend blue 11s Louis Vuitton Outlet cheap jordans beats by dre cheap louis vuitton outlet louis vuitton outlet legend blue 11s louis vuitton outlet louis vuitton outlet history of jordan 6s louis vuitton outlet black infrared 6s legend blue 11s legend blue 11s black infrared 6s legend blue 11s beats by dre outlet cheap jordans Lebron 11 thunder 14s sport blue 3s jordan 6 sport blue sport blue 3s Louis Vuitton Outlet Louis Vuitton Outlet louis vuitton outlet michael kors uk Michael Kors Outlet michael kors outlet thunder 14s kate spade outlet louis vuitton outlet jordan 6 sport blue michael kors outlet lululemon outlet wolf grey 3s louis vuitton outlet kate spade outlet thunder 14s legend blue 11s ugg boxing day sale kate spade boxing day jordan retro 11 jordan retro 11 legend blue jordan retro 11 jordan 11 retro legend blue jordan 11 legend blue jordan 11s legend blue 11s jordan retro 11 jordan 11s legend blue 11s Jordan legend blue 11 retro 11 legend blue jordan 11 retro 11 jordan retro 11 legend blue 11s air jordan 11 legend blue legend blue 11s for sale jordan 11 legend blue jordan 11 legend blue for sale black infrared 6s jordan 11 legend blue history of jordan 6s legend blue 11s louis vuitton outlet legend blue 11s legend blue 11s louis vuitton outlet beats by dre cheap black infrared 6s Louis Vuitton Outlet legend blue 11s Louis Vuitton Outlet cheap jordans beats by dre cheap louis vuitton outlet louis vuitton outlet legend blue 11s louis vuitton outlet louis vuitton outlet history of jordan 6s louis vuitton outlet black infrared 6s legend blue 11s legend blue 11s black infrared 6s legend blue 11s beats by dre outlet cheap jordans Lebron 11 thunder 14s sport blue 3s jordan 6 sport blue sport blue 3s Louis Vuitton Outlet Louis Vuitton Outlet louis vuitton outlet michael kors uk Michael Kors Outlet michael kors outlet thunder 14s kate spade outlet louis vuitton outlet jordan 6 sport blue michael kors outlet lululemon outlet wolf grey 3s louis vuitton outlet kate spade outlet thunder 14s