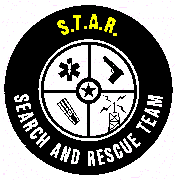 Members Wanted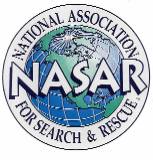 Ask Your Self The Following Questions!

Do you like the outdoors?


Do you like helping people?


Do you like rope climbing?


Do you like team work?


Do you like comminations?


Do you like training & learning?


Do you like following through with commitments?


Do you like land navigation?
If you answered yes to at least half of the questions than S.T.A.R. Search & Rescue could be right for you!
Members needed for the following positions!

Ground Team: No skill required we will train.


Communications: Using radios and such.


Medical: EMT, Paramedics, RN, DR.


Law Enforcement Officers: For the tactical part for safety & crowed control.


Firefighters:


Administrate:


Divers: Certified only, we will train from their.
S.T.A.R. Search & Rescue Team is based in Broward County Florida. We have been serving the public for Six years now and have limited our operations to Educate the public and provide First Aid and or Security for the following Organizations.

United States Coast Guard.


American Heart Association.


American Cancer Association.


Airboat Association Of Florida.


Ft.Lauderdale Hilton Hotel.


Pier 66 Hotel.


Broward County EMS Council Projects.


Plus Many More!
We are looking to fulfill our bylaws and provide a highly trained Search and Rescue Team. We need personnel that are dedicated, are willing to train, and have professional personalities. We are beginning classes based on The National Association for Search and Rescue Standards and have members who are currently certified as NASAR SAR Technicians and members of NASAR. We are also interested in SAR Dogs !
If Interested Please Send A Letter with what you are interested in and we will mail More information an a application to you.
Thomas M. Baldwin EMTP Director of Operations
S.T.A.R. Search & Rescue Team
3160 SW 23rd Court Ft. Lauderdale Fl 33312